There is no such thing as a black hole for email - it's either delivered or bounced. You'll get an automated reply if it's bounced.
Powerful tools to test your spam score
mail-tester is is a powerful email spam testing tool that'i's cheap, simple and efficient to quickly test the quality of emails.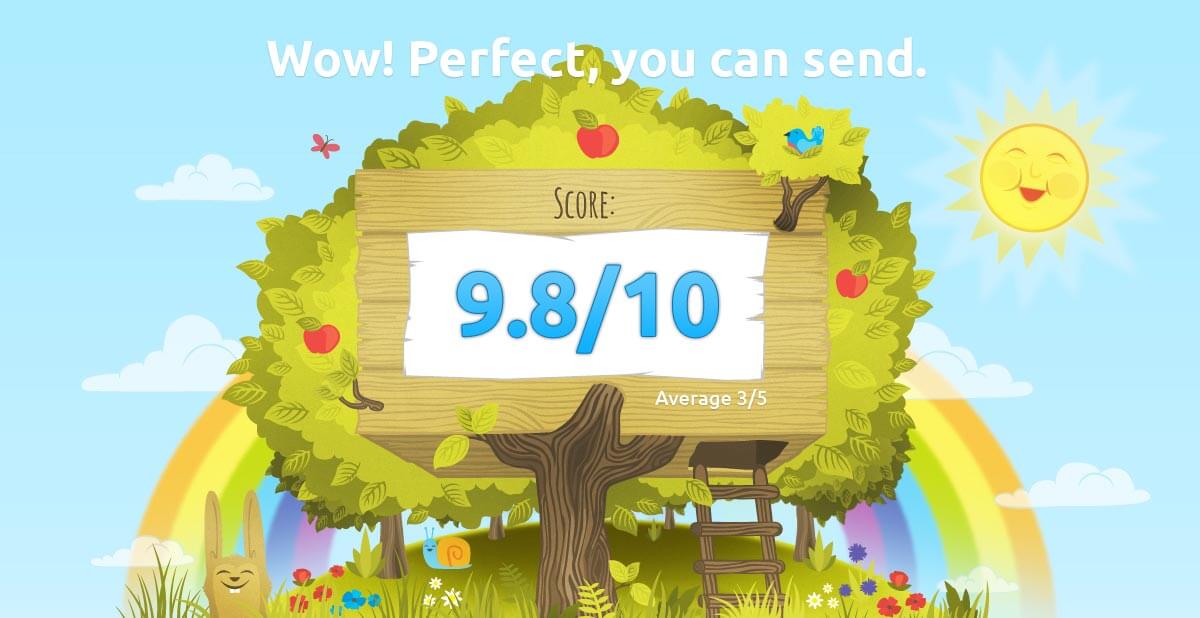 You should try these other email deliverability and spam score tools too!
Common reasons for bad email spam score
If email spam score is above 7 or 8, that's fine. Strive for a 9 or 10 to achieve maximum results, it's really easy to achieve and you'll like knowing you have the best possible results! Whatever the issue might be, just open a ticket and we'll fix-it.
Common issues resulting in bad scores include:
You are blacklisted. We recommend you purchase a dedicated IP to send a more private email.
DKIM / SPF record isn't setup or configured
rDNS isn't configured or setup
Your email or newsletter has negative keywords, according to SpamAssassin. SpamAssassin is popular and chosen by multiple providers to filter out the trash.
Tips and tricks to improve the chances your email arrives outside of the junk folder:
Authenticate your emails with SPF, Reverse DNS, DKIM, and DMARC.
Try to never send an image only email
Don't send from a "No-Reply" email address.
Try not to buy, scrape or use rented email lists.
Don't send to bounced, unsubscribed and complained users.
Common answers to questions people often ask:
1

Is there a way to check how fast / reliable email is coming and going out of a mailbox?

No you can not check speed of email deliverability. Yes you can check email reliability by testing spam score.

You've noticed you'll get instant emails OR those other emails that take UPTO 5 minutes. Insane right? A common excuse is when an email provider overloads the server(s) and system resources do not prioritize email and a queue is created. This email queue is what creates a lag spike, bettern known as a delay in email deliverability.

2

Why do people choose Outlook, Gmail, Yahoo, AOL, Hotmail, etc..?

It's a combination of many things, but perhaps they could be described in a few words. Ignorance for not caring about how data is controlled. Comfortability because it's really easy to use something you've been doing for years. Loyalty because they've had same email address for years. Lack of time because it's just to hard or difficult to setup a new email. Those email providers are free, and that's always a good thing!

3

How can I ensure that everybody gets my emails?

You can't. But you can do a lot to improve your chances, like getting a perfect score on mail-tester.

4

My emails are neither in the inbox nor in spam

Did you know that more emails are blocked than caught in a spam filter ? That means they disappear completely.

If that's your case, the server you're sending from is most probably blacklisted. It's time to change your sending method.