Priorities:
First
is privacy.
Second
is security.
Third
is deliverability.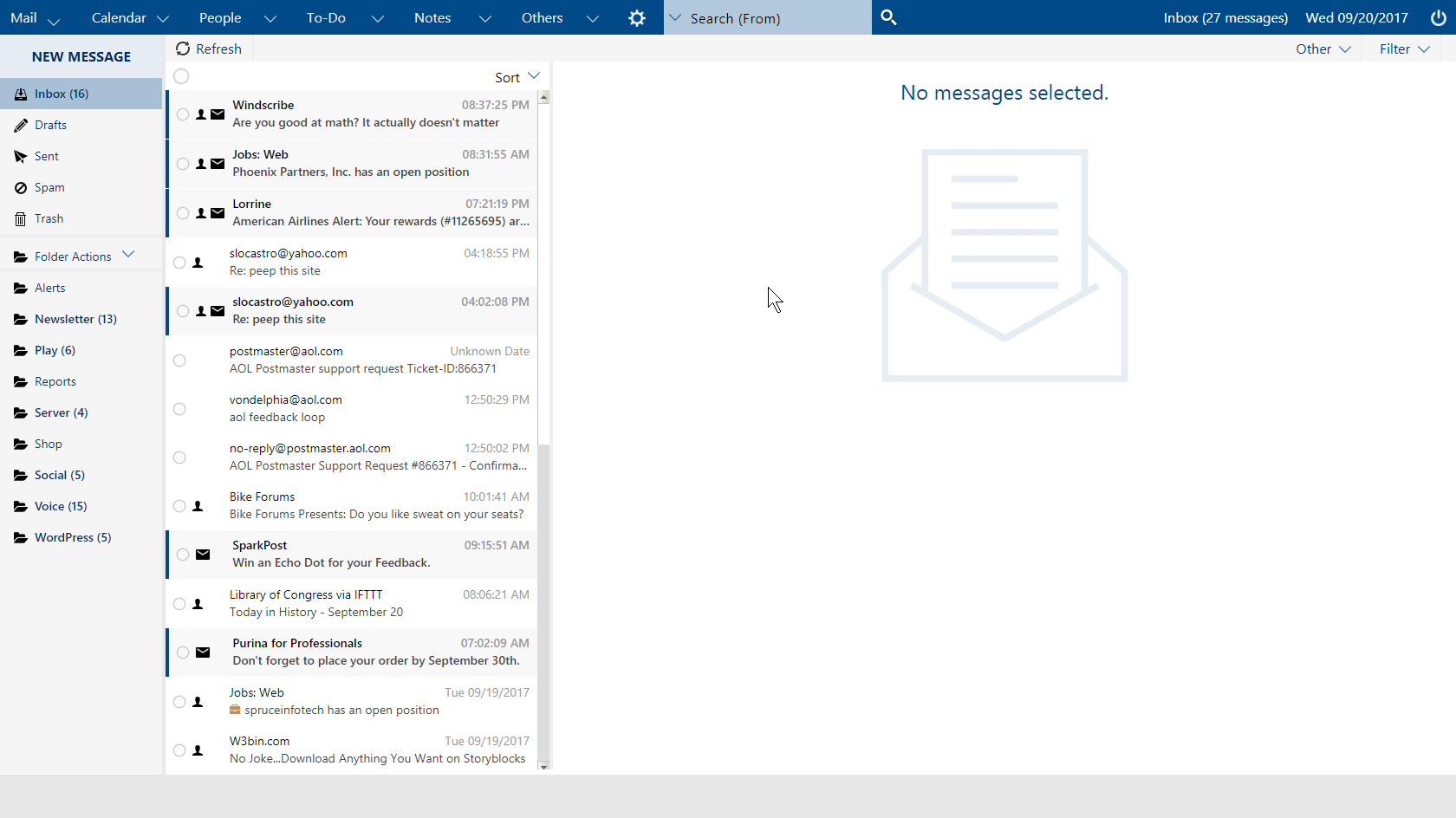 Custom Email Address
Get custom email (@yourcompany.com) and more
more info: Email Hosting
FAQ — Frequently Asked Questions
Paid email hosting or free email hosting?
It really just depends on what you want or expect from email. Also, what type of priorities you have. If you favor value, a provider like Outlook of Gmail is best for you. If you favorite privacy, security and having control over your data, you'll wanna choose Vondelphia or self-host your own email server.
Purchase Email Hosting
Why chose Vondelphia to host my email?
We deliver Made in USA quality results! Done right the first time, or not done at all.
Everything, as much as possible everywhere, is white-labeled.
We assist (for free) with migrating your email account from other provider(s).
All servers, in every location, are connected to Gigabit ports, the fastest possible internet!
No hidden or tricky, sneeky marketing tactics.
We do not host or permit adult content.
You and Vondelphia may have similar priorities. Performance. Privacy. Support. Value.
Vondelphia is from Philadelphia, USA! You won't get any fake smiles or template replies.
Daily email snapshot backups are included free.
Purchase Email Hosting
How long does it take to activate email?
Mostly, every service is instantly activated & setup. This includes email hosting, domain registration, shared hosting, reseller hosting and a few other services. Some products require a couple of extra hours to deliver. We've tried to make our system fine-tuned to deliver instant results. We want all of our customers to be proud of Vondelphia.
Open a transfer ticket
Looking for more advanced email stuff?
Right now, a great self-hosted alternative to Outlook, Gmail, Yahoo and the other providers is Horde Groupware. It's powerful, reliable and very fast.. also easy to work with! Vondelphia customized and tweak the layout and design of Horde Webmail just for you.
Purchase Email Hosting